Trending Articles
I'm Already a Member; Don't You Know That?
YourMembership Blog
AUGUST 24, 2016
I recently requested information for an upcoming conference from an association that I've been a member of for a few years. As expected, I received a confirmation email thanking me for the request and the approximate time I'd receive the brochure. But, I also received an email that stated I just created a new account to access all of their websites and tips about how to get started.
Association Brain Food Weekly: 8.26.16
Reid All About it
AUGUST 26, 2016
Birthday weeks always put me in a reflective mood. Over the last few days, I've been thinking about…. what I accomplished, or didn't, this past year, and what I hope to achieve in the coming year. what habits I've developed, broken, and want to develop. how I've been spending my time, and how I rather spend my time. how I can help others because, well, it's not all about me. Make Video That Works.
The Data Approach to Community
Higher Logic
AUGUST 22, 2016
Predicting your community's behavior can be hard. Many organizations find themselves guessing at member information, outreach and retention tactics. But the data is all there – in fact, you probably already have a plethora of data to help you draw conclusions about member predictors. It's taking that data to the next level and organizing it that can seem daunting. Data: the fear of starting.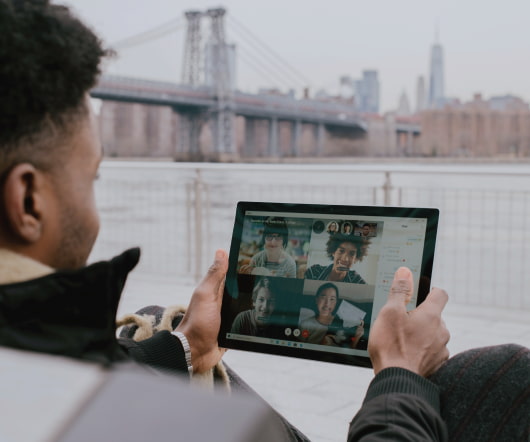 The Perfect Storm
Spark Consulting
AUGUST 22, 2016
I'd like to share some sobering statistics about higher education and employment: In the United States, students graduate from college with an average debt load of nearly $29,000. Total student debt in the U.S. is $1.23 trillion and rising. 47% of college-educated workers under 25 work in jobs. that do not require a college degree. Worldwide, 73.3 million people under the age of 25 are unemployed, representing 36.7% of total global unemployment. In the United States in 2015, 32% of employers reported. struggling to find qualified workers. form of postsecondary education or training.
More Trending